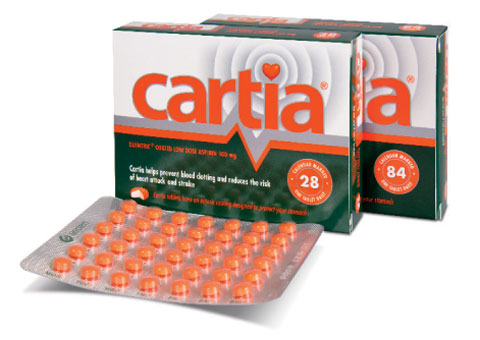 At heart, we all want to get the most out of life.
–
If your doctor has recommended a low dose aspirin to reduce your risk of heart attack or stroke, choose Cartia®.
Cartia® low dose aspirin has a Duentric® coating designed to protect
your stomach from irritation…
so you can get on with enjoying life.